Pastor Jones just informed me that due to road conditions, The Pointe Church will be cancelling it's services. So, we will need to reschedule our Scout Sunday activities for another time.
Look for further communication from Pastor Jones regarding the new date.
YIS,
Mr. Norred

Scout Sunday
Sunday, February 9, 2020
The first point of the Scout oath is "To do my duty to God". The twelfth point of the Scout Law is Reverent. From the Scout Handbook, "A Scout is reverent. A Scout is reverent toward God. He is faithful in his religious duties. He respects the beliefs of others." Your family and religious leaders teach you about God and the ways you can serve. You do your duty to God by following the wisdom of those teachings every day and by respecting and defending the rights of others to practice their own beliefs. The Boy Scouts of America designates the Sunday that falls on or about February 8th (Scouting Anniversary Day) as Scout Sunday, which is the primary date to recognize the contributions of young people and adults to Scouting.
We are celebrating Scout Sunday February 9, 2020 and everyone is invited. We will attend church services at The Pointe Church, followed by Stevi B's pizza and bowling at Cherokee Lanes!
Worship at The Pointe Church (11:00am)
3 07 Marvin Land Ln
Canton, GA 30115
https://goo.gl/maps/7sxayze5ZeVPavRQ7

Lunch at Stevi B's (12:30pm-1:40pm)
1554 Riverstone Pkwy
Canton, GA 30114
https://goo.gl/maps/odSvkuLx56BKLVDM9
Cost: $12.00

Bowling (2:00pm-3:30pm)
Cherokee Lanes
1149 Marietta Hwy
Canton, GA 30114
https://goo.gl/maps/q3qEsqnxqRow4DtEA
RSVP here:https://www.signupgenius.com/go/4090a4dafad22a20-scout
Adult Lead: Brian Jones, 678-773-0986, pastorwbjones@mac.com
Youth Lead: Nathan Valles

Upcoming
December 4 - 5, 2020
Escalade Climbing Gym Lock In
December 5, 2020
Scout Hut Workday
December 6, 2020
Anthony Palmer & Joey Canale's Eagle Court Of Honor
December 13, 2020
Christmas Court Of Honor
Scout Hut
January 29 - 31, 2020
Cloudland Canyon Campout
February 1, 2020
Registration Deadline
Okefenokee Swamp Canoe Trip
February 13 - 16, 2020
Okefenokee Swamp Canoe Trip
June 13 - 19, 2021
Summer Camp
Camp Rainey Mountain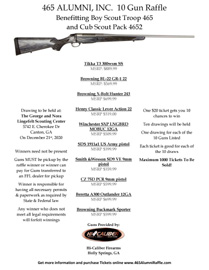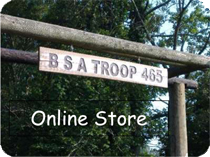 Troop 465 Online Store
Pay for outings, dues, and purchase Troop merchandise