Because our District Camporee was going to be well over the suggested limit of 100 people for public gatherings - it has been cancelled and will be rescheduled sometime in the future.
The Patrol Campout at the hut that was planned in lieu of Camporee has also been canceled for the same reason.
Watch for announcements about upcoming meetings and outings.
Upcoming
December 4 - 5, 2020
Escalade Climbing Gym Lock In
December 5, 2020
Scout Hut Workday
December 6, 2020
Anthony Palmer & Joey Canale's Eagle Court Of Honor
December 13, 2020
Christmas Court Of Honor
Scout Hut
January 29 - 31, 2020
Cloudland Canyon Campout
February 1, 2020
Registration Deadline
Okefenokee Swamp Canoe Trip
February 13 - 16, 2020
Okefenokee Swamp Canoe Trip
June 13 - 19, 2021
Summer Camp
Camp Rainey Mountain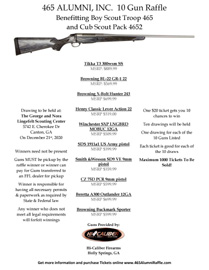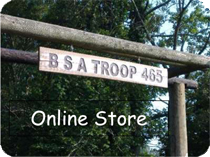 Troop 465 Online Store
Pay for outings, dues, and purchase Troop merchandise