Veterans Cemetery Service Project
Saturday, December 14, 2019
Georgia National Cemetery, https://goo.gl/maps/toLpFs7nDsyXSJ4W7
Troop 465 proudly participates in two annual service projects at the Georgia National Cemetery in Canton. In addition to community service, these events are opportunities for both youth and adults to learn about and appreciate the service and sacrifices of those who have given their lives in service of our country, as well as the rich history of the Canton area.
Details to follow.
Scout Lead - TBD
Adult Lead - TBD
Upcoming
November 8 - 10, 2019
Hornaday Conservation Weekend
November 18, 2019
Submission Deadline
2020 Recharter
November 23 - 24, 2019
Troop Leadership Training & Gaming Lock-in
December 14, 2019
Veteran's Cemetery
Service Project
Wreath's Across America
December 22, 2019
Christmas Court Of Honor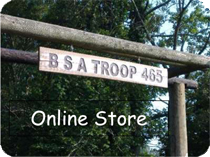 Troop 465 Online Store
Pay for outings, dues, and purchase Troop merchandise