George Lingefelt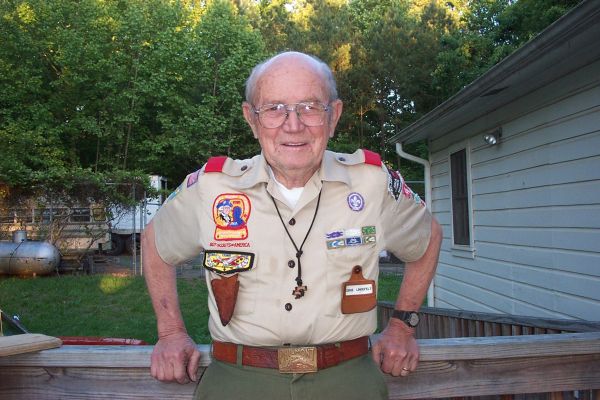 3rd Troop 465 Scoutmaster
1967-2002
George Lingefelt has been Scoutmaster for Troop 465 in Hickory Flat for 35 years. He retired as Scoutmaster in 2002 and passed the reins over to Gerald Dobson. Mr. Lingefelt is still registered and active as an Assistant Scoutmaster and is also now known as a Scoutmaster Emeritus. During his 35 years as Scoutmaster, the Troop maintained the highest level of scouting ideals. The troop participated in many activities including camping, backpacking, canoeing, historical trips, summer camp, service projects, camporees and jamborees.
Forty three young men earned their Eagle Badges under Mr. Lingefelt's Leadership. Two of these Eagle Scouts are a father and son. Jack Mitchell received his Eagle Scout in 1973, and his son, Justin Mitchell, received his Eagle Scout in 1997.
Mr. Lingefelt has continued to participate actively in many other service oriented jobs. They include more than 30 years as choir director and more than 40 years as youth advisor at his church. He also has received many awards, including The District Award of Merit, Silver Beaver Award, Wood Badge, Training Award and many others within Scouting.
In 1992, The Georgia House of Representatives, in House Rule No. 656, recognized Mr. Lingefelt with the Community Service Award from the Rotary Club of Canton for Community Service. At age 75, Mr. Lingefelt received the Liberty Bell Award for outstanding service and contributions to law and government. In 2011, Mr. Lingefelt was awarded with the 2nd annual Carter and Elizabeth Browning Award.
Mr. Lingefelt is also a veteran and served our country during WWII in the infantry in the Pacific arena.
If you have any questions about joining Boy Scout Troop 465, you are invited to contact us.
Upcoming
June 11 - 17, 2023
Summer Camp
Camp Daniel Boone
August 26, 2023
60th Anniversary
Celebration
Scout Hut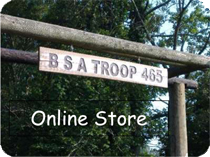 Troop 465 Online Store
Pay for outings, dues, and purchase Troop merchandise